Member Spotlight
CONGRATS JOAN HOGUE! What an amazing year!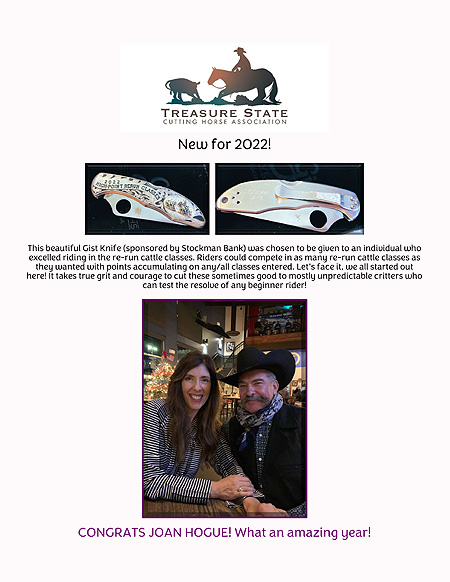 (click image to view larger)
This beautiful Gist Knife (sponsored by Stockman Bank) was chosen to be given to an individual who excelled riding in the re-run cattle classes. Riders could compete in as many re-run cattle classes as they wanted with points accumulating on any/all classes entered. Let's face it, we all started out here! It takes true grit and courage to cut these sometimes good to mostly unpredictable critters who can test the resolve of any beginner rider!