Member Spotlight
CONGRATS TERRY HEDRICK!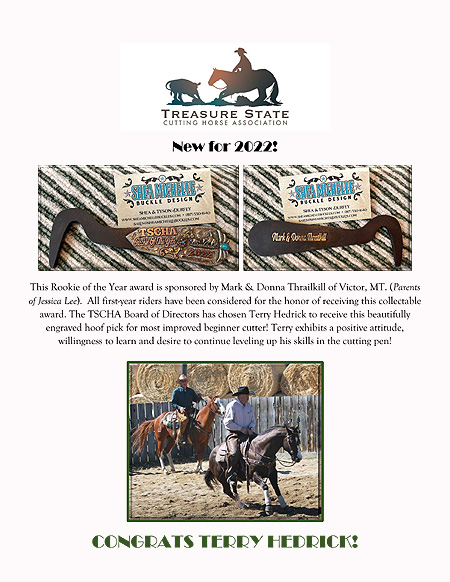 (click image to view larger)
This Rookie of the Year award is sponsored by Mark & Donna Thrailkill of Victor, MT. (Parents of Jessica Lee). All first-year riders have been considered for the honor of receiving this collectable award. The TSCHA Board of Directors has chosen Terry Hedrick to receive this beautifully engraved hoof pick for most improved beginner cutter! Terry exhibits a positive attitude, willingness to learn and desire to continue leveling up his skills in the cutting pen!